Here are Amazing Asian Reads coming out in Summer 2019!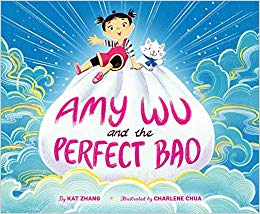 (October 1, 2019 pub date)
Meet the funny, fierce, and fearless Amy Wu, who is determined to make a perfect bao bun today. Can she rise to the occasion?
Amy loves to make bao with her family. But it takes skill to make the bao taste and look delicious. And her bao keep coming out all wrong.
Then she has an idea that may give her a second chance…Will Amy ever make the perfect bao?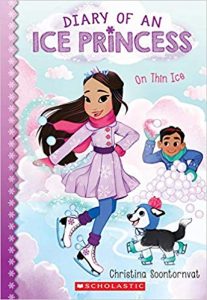 (October 1, 2019 pub date)
A brand-new, fun-filled chapter book series that answers the question: What if Frozen's Elsa went to regular school?
Princess Lina is loving groundling school. Her magic is still under wraps, she hangs out with BFF Claudia every day, and soon their class is taking a field trip to see penguins at the city aquarium!
Up in the sky, Lina's Granddad has decided to invite her mischievous cousin Jack Frost to give Lina extra tutorials in Winterheart magic. But when Jack tags along with Lina to school, his tricks wreak havoc on the big field trip. Can Lina keep her cool and save the day?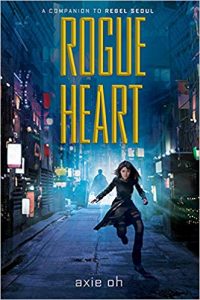 (October 8, 2019 pub date)
NEO BEIJING, 2201. Two years after the Battle of Neo Seoul, eighteen-year-old telepath Ama works by day in a cafe and moonlights as a lounge singer in a smoky bar at night. She's anonymous, she's safe from the seemingly never-ending war, and that's how she'd like to stay. But then PHNX, a resistance group specializing in espionage and covert missions, approaches her with an offer to expose a government experiment exactly like the one she fled. Soon, Ama is traveling with PHNX on a series of dangerous assignments, using her telepathic powers to aid the rebellion against the authoritarian Alliance.
As the war ramps up, PHNX is given its most dangerous mission yet: to infiltrate the base of the Alliance's new war commander, a young man rumored to have no fear of death. But when Ama sees the commander for the first time, she discovers his identity: Alex Kim, the boy she once loved and who betrayed her.
Now, Ama must use her telepathic abilities to pose as an officer in Alex's elite guard, manipulating Alex's mind so that he doesn't recognize her. As the final battle approaches, Ama struggles with her mission and her feelings for Alex. Will she be able to carry out her task? Or will she give up everything for Alex again–only to be betrayed once more?
Part heist novel, part love story, Rogue Heart is perfect for fans of Marie Lu's Warcross and Tahereh Mafi's Shatter Me series.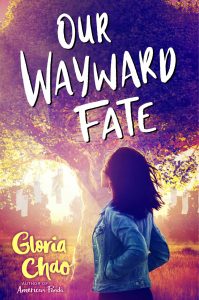 (October 15, 2019 pub date)
A teen outcast is simultaneously swept up in a whirlwind romance and down a rabbit hole of dark family secrets when another Taiwanese family moves to her small, predominantly white midwestern town in this remarkable new novel from the critically acclaimed author of American Panda, which The Wall Street Journal called "weepingly funny."
Seventeen-year-old Ali Chu knows that as the only Asian person at her school in middle-of-nowhere Indiana, she must be bland as white toast to survive. This means swapping her congee lunch for PB&Js, ignoring the clueless racism from her classmates and teachers, and keeping her mouth shut when people wrongly call her Allie instead of her actual name, Ah-lee, after the mountain in Taiwan.
Her autopilot existence is disrupted when she finds out that Chase Yu, the new kid in school, is also Taiwanese. Despite some initial resistance due to the they belong together whispers, Ali and Chase soon spark a chemistry rooted in competitive martial arts, joking in two languages, and, most importantly, pushing back against the discrimination they face.
But when Ali's mom finds out about the relationship, she forces Ali to end it. As Ali covertly digs into the why behind her mother's disapproval, she uncovers secrets about her family and Chase that force her to question everything she thought she knew about life, love, and her unknowable future.
Snippets of a love story from nineteenth-century China (a retelling of the Chinese folktale The Butterfly Lovers) are interspersed with Ali's narrative and intertwined with her fate.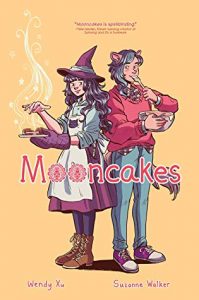 (October 15, 2019 pub date)
A story of love and demons, family and witchcraft.
Nova Huang knows more about magic than your average teen witch. She works at her grandmothers' bookshop, where she helps them loan out spell books and investigate any supernatural occurrences in their New England town.
One fateful night, she follows reports of a white wolf into the woods, and she comes across the unexpected: her childhood crush, Tam Lang, battling a horse demon in the woods. As a werewolf, Tam has been wandering from place to place for years, unable to call any town home.
Pursued by dark forces eager to claim the magic of wolves and out of options, Tam turns to Nova for help. Their latent feelings are rekindled against the backdrop of witchcraft, untested magic, occult rituals, and family ties both new and old in this enchanting tale of self-discovery.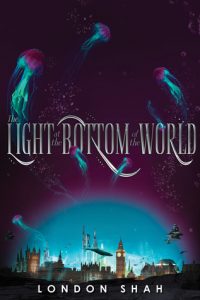 (October 29, 2019 pub date)
"A work of fathomless imagination" –Samantha Shannon, New York Times bestselling author of The Bone Season and The Priory of the Orange Tree
Hope had abandoned them to the wrath of all the waters.
In the last days of the twenty-first century, sea creatures swim through the ruins of London. Trapped in the abyss, humankind wavers between fear and hope–fear of what lurks in the depths around them, and hope that they might one day find a way back to the surface.
When sixteen-year-old submersible racer Leyla McQueen is chosen to participate in the prestigious annual marathon, she sees an opportunity to save her father, who has been arrested on false charges. The Prime Minister promises the champion whatever their heart desires. But the race takes an unexpected turn, forcing Leyla to make an impossible choice.
Now she must brave unfathomable waters and defy a corrupt government determined to keep its secrets, all the while dealing with a guarded, hotheaded companion she never asked for in the first place. If Leyla fails to discover the truths at the heart of her world, or falls prey to her own fears, she risks capture–or worse. And her father will be lost to her forever.