Here are Amazing Asian Reads coming out in Summer 2019!
(June 4, 2019 pub date)
Katsuyamas never quit—but seventeen-year-old CJ doesn't even know where to start. She's never lived up to her mom's type A ambition, and she's perfectly happy just helping her aunt, Hannah, at their family's flower shop.
She doesn't buy into Hannah's romantic ideas about flowers and their hidden meanings, but when it comes to arranging the perfect bouquet, CJ discovers a knack she never knew she had. A skill she might even be proud of.
Then her mom decides to sell the shop—to the family who swindled CJ's grandparents when thousands of Japanese Americans were sent to internment camps during WWII. Soon a rift threatens to splinter CJ's family, friends, and their entire Northern California community; and for the first time, CJ has found something she wants to fight for.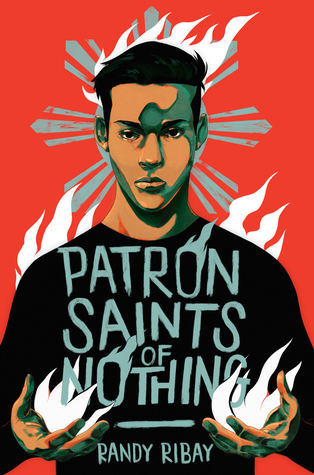 (June 18, 2019 pub date)
A powerful coming-of-age story about grief, guilt, and the risks a Filipino-American teenager takes to uncover the truth about his cousin's murder.
Jay Reguero plans to spend the last semester of his senior year playing video games before heading to the University of Michigan in the fall. But when he discovers that his Filipino cousin Jun was murdered as part of President Duterte's war on drugs, and no one in the family wants to talk about what happened, Jay travels to the Philippines to find out the real story.
Hoping to uncover more about Jun and the events that led to his death, Jay is forced to reckon with the many sides of his cousin before he can face the whole horrible truth — and the part he played in it.
As gripping as it is lyrical, Patron Saints of Nothing is a page-turning portrayal of the struggle to reconcile faith, family, and immigrant identity.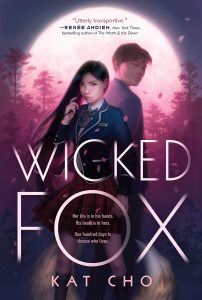 (June 25, 2019 pub date)
An addictive fantasy-romance set in modern-day Seoul.
Eighteen-year-old Gu Miyoung has a secret–she's a gumiho, a nine-tailed fox who must eat devour the energy of men in order to survive. Because so few believe in the old tales anymore, and with so many evil men no one will miss, the modern city of Seoul is the perfect place to hide and hunt.
But after feeding one full moon, Miyoung crosses paths with Jihoon, a human boy, being attacked by a goblin deep in the forest. Against her better judgment, she violates the rules of survival to rescue the boy, losing her fox bead–her gumiho soul–in the process.
Jihoon knows Miyoung is more than just a beautiful girl–he saw her nine tails the night she saved his life. His grandmother used to tell him stories of the gumiho, of their power and the danger they pose to men. He's drawn to her anyway. When he finds her fox bead, he does not realize he holds her life in his hands.
With murderous forces lurking in the background, Miyoung and Jihoon develop a tenuous friendship that blossoms into something more. But when a young shaman tries to reunite Miyoung with her bead, the consequences are disastrous and reignite a generations-old feud . . . forcing Miyoung to choose between her immortal life and Jihoon's.
(July 30, 2019 pub date)
Light and deep, smart and funny, crushing and hopeful all at the same time, My Fate According to the Butterfly will open your eyes to both the world's potential for magic, and to its harsh realities.
When superstitious Sab sees a giant black butterfly, an omen of death, she knows that she's doomed! According to legend, she has one week before her fate catches up with her — on her 11th birthday. With her time running out, all she wants is to celebrate her birthday with her entire family. But her sister, Ate Nadine, stopped speaking to their father one year ago, and Sab doesn't even know why.
If Sab's going to get Ate Nadine and their father to reconcile, she'll have to overcome her fears — of her sister's anger, of leaving the bubble of her sheltered community, of her upcoming doom — and figure out the cause of their rift.
So Sab and her best friend Pepper start spying on Nadine and digging into their family's past to determine why, exactly, Nadine won't speak to their father. But Sab's adventures across Manila reveal truths about her family more difficult — and dangerous — than she ever anticipated.
Was the Butterfly right? Perhaps Sab is doomed after all!
(July 30, 2019 pub date)
Princess Lina has a life any kid would envy. She lives in a massive palace in the clouds. Everyone in her family has the power to control the wind and weather. On a good day, she can even fly! She loves making lemons into lemon ice, riding wind gusts around the sky, and turning her bedroom into a real life snow globe.
There's just one thing Lina wants: to go to regular, non-magical school with her best friend Claudia. She promises to keep the icy family secret under wraps. What could go wrong? (EVERYTHING!)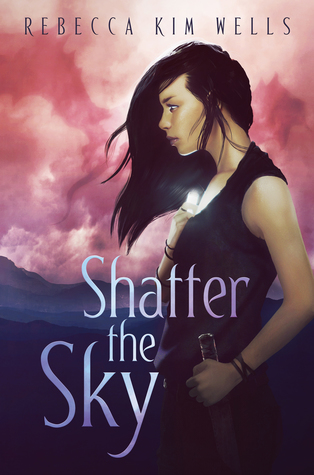 (July 30, 2019 pub date)
Raised among the ruins of a conquered mountain nation, Maren dreams only of sharing a quiet life with her girlfriend Kaia—until the day Kaia is abducted by the Aurati, prophetic agents of the emperor, and forced to join their ranks. Desperate to save her, Maren hatches a plan to steal one of the emperor's coveted dragons and storm the Aurati stronghold.
If Maren is to have any hope of succeeding, she must become an apprentice to the Aromatory—the emperor's mysterious dragon trainer. But Maren is unprepared for the dangerous secrets she uncovers: rumors of a lost prince, a brewing rebellion, and a prophecy that threatens to shatter the empire itself. Not to mention the strange dreams she's been having about a beast deep underground…
With time running out, can Maren survive long enough to rescue Kaia from impending death? Or could it be that Maren is destined for something greater than she could have ever imagined?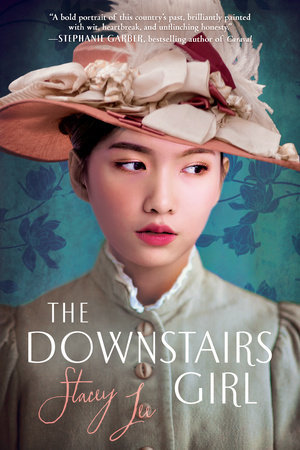 (August 13, 2019 pub date)
By day, seventeen-year-old Jo Kuan works as a lady's maid for the cruel daughter of one of the wealthiest men in Atlanta. But by night, Jo moonlights as the pseudonymous author of a newspaper advice column for the genteel Southern lady, "Dear Miss Sweetie." When her column becomes wildly popular, she uses the power of the pen to address some of society's ills, but she's not prepared for the backlash that follows when her column challenges fixed ideas about race and gender.
While her opponents clamor to uncover the secret identity of Miss Sweetie, a mysterious letter sets Jo off on a search for her own past and the parents who abandoned her as a baby. But when her efforts put her in the crosshairs of Atlanta's most notorious criminal, Jo must decide whether she, a girl used to living in the shadows, is ready to step into the light.
(August 27, 2019 pub date)
The game begins again in this gripping follow-up to The Gauntlet that's a futuristic middle eastern Zathura meets Ready Player One!
Four years after the events of The Gauntlet, the evil game Architect is back with a new partner-in-crime—The MasterMind—and the pair aim to get revenge on the Mirza clan. Together, they've rebuilt Paheli into a slick, mind-bending world with floating skyscrapers, flying rickshaws run by robots, and a digital funicular rail that doesn't always take you exactly where you want to go.
Twelve-year-old Ahmad Mirza struggles to make friends at his new middle school, but when he's paired with his classmate Winnie for a project, he is determined to impress her and make his very first friend. At home while they're hard at work, a gift from big sister Farah—who is away at her first year in college—arrives. It's a high-tech game called The Battle of Blood and Iron, a cross between a video game and board game, complete with virtual reality goggles. He thinks his sister has solved his friend problem—all kids love games. He convinces Winnie to play, but as soon as they unbox the game, time freezes all over New York City.
With time standing still and people frozen, all of humankind is at stake as Ahmad and Winnie face off with the MasterMind and the Architect, hoping to beat them at their own game before the evil plotters expand Paheli and take over the entire world.
Are there any summer books by Asian Authors you're excited to read?