Starting a feature where we list all the Amazing Asian Reads coming out! But we missed posting about the winter 2019 Asian reads, so this first post will be a retrospective! Definitely check out all these books and grow your TBR!
Two sisters become unwitting rivals in a war to claim the title of Emperor in this sweeping tale of ambition, sacrifice and betrayal for readers of Sabaa Tahir and Alwyn Hamilton.
All hail the Girl King. 
Sisters Lu and Min have always understood their places as princesses of the Empire. Lu knows she is destined to become the dynasty's first female ruler, while Min is resigned to a life in her shadow. Then their father declares their male cousin Set the heir instead—a betrayal that sends the sisters down two very different paths.
Determined to reclaim her birthright, Lu goes on the run. She needs an ally—and an army—if she is to succeed. Her quest leads her to Nokhai, the last surviving wolf shapeshifter. Nok wants to keep his identity secret, but finds himself forced into an uneasy alliance with the girl whose family killed everyone he ever loved…
Alone in the volatile court, Min's hidden power awakens—a forbidden, deadly magic that could secure Set's reign…or allow Min to claim the throne herself. But there can only be one Emperor, and the sisters' greatest enemy could turn out to be each other.
The crew of the Prometheus is intent on taking down the world's clock towers so that time can run freely. Now captives, Colton, Daphne, and the others have a stark choice: join the Prometheus's cause, or fight back in any small way they can and face the consequences. But Zavier, leader of the terrorists, has a bigger plan—to bring back the lost god of time.
As new threats emerge, loyalties must shift. No matter where the Prometheus goes—Prague, Austria, India—nowhere is safe, and every second ticks closer toward the eleventh hour. Walking the line between villainy and heroism, each will have to choose what's most important: saving those you love at the expense of the many, or making impossible sacrifices for the sake of a better world.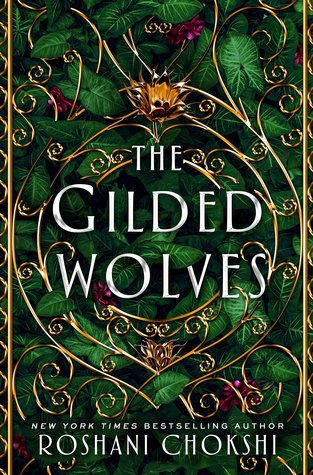 From New York Times bestselling author Roshani Chokshi comes The Gilded Wolves, a novel set in Paris during a time of extraordinary change—one that is full of mystery, decadence, and dangerous desires…
No one believes in them. But soon no one will forget them.
It's 1889. The city is on the cusp of industry and power, and the Exposition Universelle has breathed new life into the streets and dredged up ancient secrets. Here, no one keeps tabs on dark truths better than treasure-hunter and wealthy hotelier Séverin Montagnet-Alarie. When the elite, ever-powerful Order of Babel coerces him to help them on a mission, Séverin is offered a treasure that he never imagined: his true inheritance.
To hunt down the ancient artifact the Order seeks, Séverin calls upon a band of unlikely experts: An engineer with a debt to pay. A historian banished from his home. A dancer with a sinister past. And a brother in arms if not blood.
Together, they will join Séverin as he explores the dark, glittering heart of Paris. What they find might change the course of history—but only if they can stay alive.
To keep the family safe, Min's mother insists that none of them use any fox-magic, such as Charm or shape-shifting. They must appear human at all times. Min feels hemmed in by the household rules and resents the endless chores, the cousins who crowd her, and the aunties who judge her. She would like nothing more than to escape Jinju, her neglected, dust-ridden, and impoverished planet. She's counting the days until she can follow her older brother, Jun, into the Space Forces and see more of the Thousand Worlds.
When word arrives that Jun is suspected of leaving his post to go in search of the Dragon Pearl, Min knows that something is wrong. Jun would never desert his battle cruiser, even for a mystical object rumored to have tremendous power. She decides to run away to find him and clear his name.
Min's quest will have her meeting gamblers, pirates, and vengeful ghosts. It will involve deception, lies, and sabotage. She will be forced to use more fox-magic than ever before, and to rely on all of her cleverness and bravery. The outcome may not be what she had hoped, but it has the potential to exceed her wildest dreams.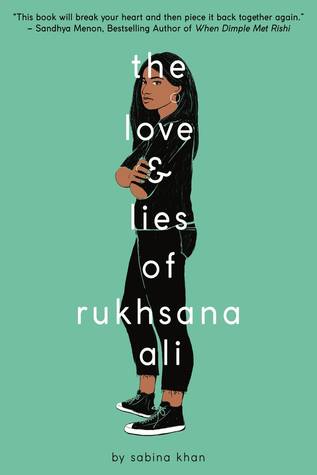 Seventeen-year-old Rukhsana Ali tries her hardest to live up to her conservative Muslim parents' expectations, but lately she's finding that harder and harder to do. She rolls her eyes instead of screaming when they blatantly favor her brother and she dresses conservatively at home, saving her crop tops and makeup for parties her parents don't know about. Luckily, only a few more months stand between her carefully monitored life in Seattle and her new life at Caltech, where she can pursue her dream of becoming an engineer.
But when her parents catch her kissing her girlfriend Ariana, all of Rukhsana's plans fall apart. Her parents are devastated; being gay may as well be a death sentence in the Bengali community. They immediately whisk Rukhsana off to Bangladesh, where she is thrown headfirst into a world of arranged marriages and tradition. Only through reading her grandmother's old diary is Rukhsana able to gain some much needed perspective.
Rukhsana realizes she must find the courage to fight for her love, but can she do so without losing everyone and everything in her life?
A music-loving teen with OCD does everything she can to find her way back to her mother during the historic race riots in 1969 Kuala Lumpur, Malaysia, in this heart-pounding literary debut.
Melati Ahmad looks like your typical moviegoing, Beatles-obsessed sixteen-year-old. Unlike most other sixteen-year-olds though, Mel also believes that she harbors a djinn inside her, one who threatens her with horrific images of her mother's death unless she adheres to an elaborate ritual of counting and tapping to keep him satisfied.
But there are things that Melati can't protect her mother from. On the evening of May 13th, 1969, racial tensions in her home city of Kuala Lumpur boil over. The Chinese and Malays are at war, and Mel and her mother become separated by a city in flames.
With a 24-hour curfew in place and all lines of communication down, it will take the help of a Chinese boy named Vincent and all of the courage and grit in Melati's arsenal to overcome the violence on the streets, her own prejudices, and her djinn's surging power to make it back to the one person she can't risk losing.
When the Demon Queen shows up in her bedroom, smelling of acid and surrounded by evil-looking bees, twelve-year-old Kiranmala is uninterested. After all, it's been four months since she last heard from her friends in the Kingdom Beyond, the alternate dimension where she was born as an Indian princess. But after a call to action over an interdimensional television station and a visit with some all-seeing birds, Kiran decides that she has to once again return to her homeland, where society is fraying, a reality show is taking over, and her friends are in danger.
However, things are a lot less clear than the last time she was in the Kingdom Beyond. Kiran must once again battle witches, solve riddles, and avoid her evil Serpent King father – all while figuring out who are her true friends, and what it really means to be a demon.