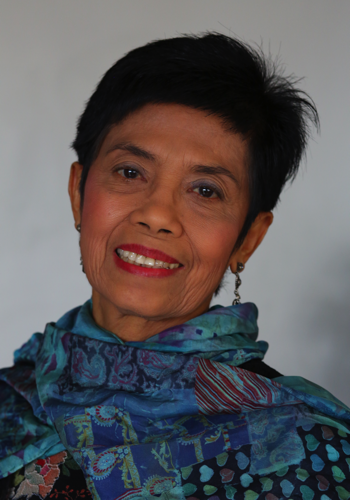 Yuangrat Wedel
Yuangrat Wedel is the author of the historical novel, Beads on a String: A Novel of Southern Siam, published by River Books in December 2020 and the self-published non-fiction Radical Thought, Thai Mind: A History of Revolutionary Thought in a Traditional Society. Both books were co-written with her husband, Paul Wedel, a former journalist.
Yuangrat is a retired professor of political science (Phd from the University of Michigan) with numerous publications in academic journals. She has taught at Thammasat University, Ramkhamhaeng University and Assumption University and undertaken research projects at the Institute of Southeast Asian Studies in Singapore, the Australian International Education Foundation and the Institute of Asian Studies at Chulalongkorn University.
Born in southern Thailand, Yuangrat comes from a large and complicated family that includes a senior royal official, revered Buddhist monks, the operator of an illegal casino and herbal doctors. She graduated from Thammasat University with a degree in political science and from the University of Michigan with a PhD. Leaving academia after some 20 years, she served as an educational and development specialist with UNICEF and Plan International.
She enjoys ballroom dancing and getaways to the family cottage in the forested hills of Nakhon Nayok north of Bangkok.
Book Title(s):
Beads on a String: A Novel of Southern Siam (River Books, 2020)
Radical Thought, Thai Mind: A History of Revolutionary Thought in a Traditional Society (self-published on Amazon.com, 2018)
Age Categories:
Chapter Book
Publicity Information:
yuangrat.wedel@gmail.com