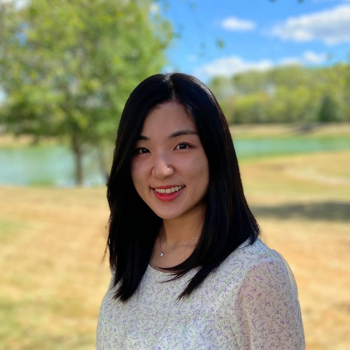 Susie Yi
Susie Yi is the author and illustrator of The World According to Cats (2021), Cat & Cat Adventures series (2021 onwards), and Paper Girl (2023). She is also the creator behind the webcomic Cat & Cat Comics on Instagram and Webtoons.
Born in Los Angeles, California, Susie has lived all over the U.S., including the D.C. area, Cambridge/Boston, and Chicago, and also in Seoul, South Korea, where her family is from. She started drawing since she could hold a pencil, and her first "books" were a series of stapled papers where she wrote and drew the daily news for her parents. Luckily for them, this was hand-delivered to their bedroom door every morning. It featured important headlines such as, "Why we need a dog" and "Ice cream is good."
Susie then went on to get a degree in molecular and cellular biology from Harvard College and a masters degree from the University of Chicago, after which she worked in both healthcare and technology for several years. But it wasn't until 2019 when she realized that her true passions lay in the creative world, and she made a complete career switch to become a full-time author-illustrator.
Now she spends most of her days writing, drawing, and finding new stories to tell. When she's not creating and working, you'll often find her enjoying the Southern California sun outside, checking out new bookstores and cafes, and exploring the world of visual storytelling in video games and books.
Book Title(s):
THE WORLD ACCORDING TO CATS (Studio Press, 2021)
CAT & CAT ADVENTURES #1: THE QUEST FOR SNACKS (HarperAlley, 2021)
CAT & CAT ADVENTURES #2 (HarperAlley, 2022)
PAPER GIRL (Roaring Brook Press, 2023)
CAT & CAT ADVENTURES #3 (HarperAlley, 2023)
Age Categories:
Chapter Book, Graphic Novel, Middle Grade, Young Adult
Genres:
Contemporary, Fantasy