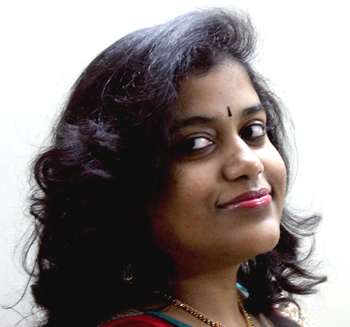 Sudha Kuruganti
SUDHA KURUGANTI writes fantasy inspired by Indian mythology. She loves books, anime, coffee, chocolate, manga, Beatles music, and dogs—not necessarily in that order.
Sudha's work includes a clean paranormal romance series, the Elementals of India, the Legend Valley Academy trilogy, a multicultural magic academy fantasy, and Tales from Pandora Unit: Relic Recovery, a collection of urban fantasy shorts.
When she's not writing, Sudha is usually nose deep in a book, experimenting with strange online recipes on her Air Force officer husband, or playing with their young son. If you want to learn more about Sudha, you can find her books on Amazon and sign up to receive her newsletter and a free story.
Book Title(s):
Elementals of India series
Elemental (Self-published, 2020)
Bloom, (Self-published, 2019)
Legend Valley Academy series
Notorious (Self-published, 2021)
Tenacious (Self-published, 2021)
Righteous (Self-published, 2021)
Tales from Pandora Unit: A collection of urban fantasy shorts (Self-published, 2021)
Standalone titles
Dark Things Between the Shadow and the Soul (Self-published, 2016)
The Turing Point (Self-published, 2020)
Girls of Might and Magic: An Anthology By Diverse Books with Magic (2021)
Age Categories:
New Adult, Young Adult
Genres:
Fantasy, Mystery, Romance
Publicity Information:
sayhi@sudhakuruganti.com