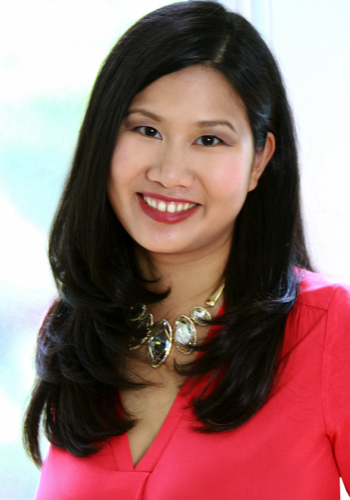 Pintip Dunn
A first-generation Thai American, Pintip Dunn grew up in a tiny town in Kansas. She went on to graduate from Harvard University, magna cum laude, with an A.B., and to receive her J.D. at Yale Law School.
Pintip is a two-time RITA® award winner and a New York Times bestselling author of young adult fiction. Her books have been translated into four languages, and they have been nominated for numerous awards, including the Romantic Times Reviewers' Choice Award and a Kirkus Best Book of the Year.
She's obsessed with penguins, and her childhood dream was to marry someone whose last name is "Gwynn" — so that her name could be "Pin Gwynn." Alas, she got stuck with Dunn instead, but her husband and three children are worth the sacrifice.
They all visit Thailand yearly in order to stay connected with her family.
Award(s) and Accolade(s):
New York Times bestseller
Kirkus starred review
Kirkus Reviews Best Indie Book of the Year
Junior Library Guild selection
RWA RITA® for Best First Book, winner
RITA for Best Young Adult Romance, winner
Award Nominations: the Grand Prix de l'Imaginaire; the Japanese Sakura Medal; the MASL Truman Award; the Tome Society It list; the Romantic Times Reviewers' Choice Award. 
Age Categories:
Young Adult
Genres:
Contemporary, Fantasy, Romance, Science Fiction, Thriller
Publicity Information:
pintip@gmail.com