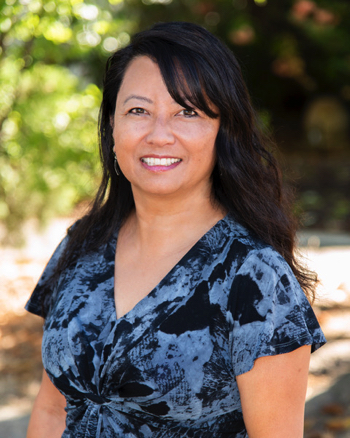 Natasha Yim
Natasha Yim is a children's author, and freelance writer. She was born in Kuala Lumpur, Malaysia, and grew up in Singapore and Hong Kong. She has wanted to be a writer since she was 11 years old when a 7th grade creative writing assignment fired her imagination. She's been writing stories ever since. Natasha came to California for college in 1979 and received her B.A. in English Literature with a Writing Emphasis and an M.S. in Counseling Psychology from Dominican University in San Rafael. She is the author of seven picture books, and has written for the children's magazines, "Highlights for Children", "Faces", "Appleseeds", and "Muse". She is also a regular contributor to Mendocino Arts Magazine. Natasha is currently working on two picture books and two middle grade novels. When she's not writing, she loves to travel, bake, play card games with her family and take long walks with her dog, Juneau.
Book Title(s):
Otto's Rainy Day (Charlesbridge Publishing 2000)
Cixi, The Dragon Empress (Goosebottom Books, 2011)
Sacajawea of the Shoshone (Goosebottom Books, 2012)
Goldy Luck and the Three Pandas (Charlesbridge Publishing, 2014)
The Rock Maiden (Wisdom Tales Press, 2017)
Mulan's Lunar New Year (Disney Press, 2018)
Luna's Yum Yum Dim Sum (Charlesbridge Publishing, 2020).
Untitled (Spring 2022)
Award(s) and Accolade(s):
Junior Library Guild
Scholastic Book Club selection
Illinois Monarch Reader's Award (nominated)
Amelia Bloomer Award (nominated)
Gold Medal in the 2018 Midwest Book Awards in the category "Interior Design"
Age Categories:
Middle Grade, Picture Book
Genres:
Contemporary, Historical, Non-Fiction , Fractured fairy/folk tales
Publicity Information:
natashayim@icloud.com