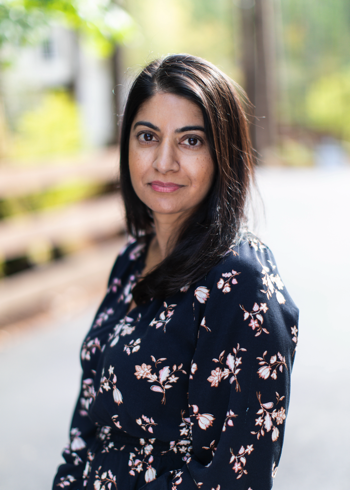 Maya Prasad
Maya Prasad is a South Asian American author, a Caltech graduate, and a former software engineer. She currently resides in the Pacific Northwest, where she enjoys hiking, canoeing, and raising her budding bookworm kiddo.
Her YA debut Drizzle, Dreams, and Lovestruck Things will be published by Disney-Hyperion in October 2022. Sejal Battles Super Storms is the first in her chapter book series to be published by S&S/Aladdin in spring 2023. Maya has also had short fiction published in Foreshadow: Stories to Celebrate the Magic of Reading and Writing YA, Cast of Wonders, and Voyage YA. She is passionate about creating brown girl leads in children's literature.
Visit her website www.mayaprasad.com or find her on Instagram and Twitter @msmayaprasad.
Award(s) and Accolade(s):
2017 We Need Diverse Books mentee, BookPage Best YA Books of 2020 (Foreshadow)
Identity:
Indian-American
Age Categories:
Chapter Book, Middle Grade, Young Adult
Genres:
Contemporary, Fantasy, Romance, Science Fiction, Speculative