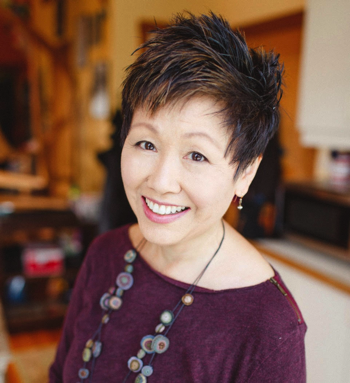 Lisa Yee
In 2004, Lisa Yee's debut, Millicent Min, Girl Genius, won SCBWI's first Sid Fleischman Humor Award. Since then, she has written 20 more novels including Stanford Wong Flunks Big-Time, and Warp Speed, about a Star Trek geek. In addition to her American Girl books, and Bobby series about a mixed race boy, illustrated by Dan Santat, Lisa also writes YA.
Lisa was a Publishers Weekly Flying Start, USA Today Critics' Top Pick, and Washington Post Book(s) of the Week. DC Super Hero Girls is her latest series, and she also contributes to NPR's Book Concierge Best Books of the Year. Her next novel covers 150 years of the history of Chinese in America. It features a contemporary Chinese American girl from Los Angeles who learns the story of her great great grandfather when she's uprooted to a small Midwestern town where she's the only POC. Maizy Chen's Last Chance will be released in 2022.
You can visit her at www.lisayee.com.
Book Title(s):
Millicent Min, Girl Genius (Scholastic, 2003)
Stanford Wong Flunks Big-Time (Scholastic, 2005)
So Totally Emily Ebers (Scholastic, 2007)
Good Luck, Ivy (American Girl, 2007)
Bobby vs. Girls Accidentally (Scholastic 2010)
Absolutely Maybe (Scholastic, 2009)
Warp Speed (Scholastic, 2011)
Aloha, Kanani (American Girl, 2011)
Good Job, Kanani (American Girl, 2011)
Bobby the Brave (Sometimes) (Scholastic 2012)
Kidney Hypothetical or How To Ruin Your Life in Seven Days (Scholastic, 2015)
Lea Dives In (American Girl, 2016)
Lea to The Rescue (American Girl, 2016)
Lea and Camilla (American Girl, 2016)
Wonder Woman at Super Hero High (Random House, 2016)
Supergirl at Super Hero High (Random House, 2016)
Batgirl at Super Hero High (Random House, 2017)
Katana at Super Hero High (Random House, 2017)
Harley Quinn at Super Hero High (Random House, 2018)
Bumblebee at Super Hero High (Random House, 2018)
Award(s) and Accolade(s):
Identity:
Chinese American
Age Categories:
Chapter Book, Middle Grade, Young Adult
Genres:
Contemporary, Fantasy
Publicity Information:
Lisa@lisayee.com