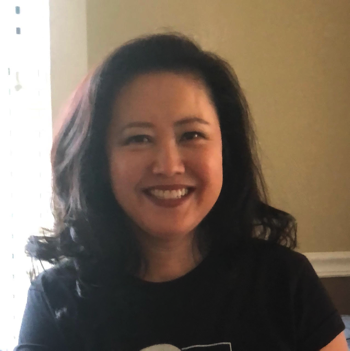 Haley Hwang
Haley Hwang is a writer living in the Chicago area. She writes short stories, screenplays, and is working on her second novel. She is represented by Amy Giuffrida of The Jennifer De Chiara Literary Agency. She has a passion for writing Asian historical fiction with a special interest in writing about diverse characters.
With a bachelor's and master's degree from the Medill School of Journalism at Northwestern University, her career has spanned working as a newspaper reporter, medical writer and editor, online real estate editor, and online entertainment editor. 
She won first place overall in The Writer's Workout's "Writer's Games," a five-week international short story writing competition in 2020, and her winning stories are featured in the anthologies 72 Hours of Insanity: Anthology of the Games: Volume 8 (August 2020) and 72 Hours of Insanity: Anthology of the Games: Volume 7 (January 2020). Her fiction also has been published in The Horror Tree's Trembling With Terror Anthology (July 2019) and her creative nonfiction in The New York Times, which is included in the print anthology Tiny Love Stories (Artisan Press, December 2020). She also served on the writing team for Season 1 of the radio drama series "Secrets of Harridge House" (KNVC 95.1 FM, Carson City, NV).
When she isn't writing, Haley likes to drink coffee, eat pastries, and think about her next meal.
Identity:
Korean-American
Age Categories:
Middle Grade, Young Adult
Genres:
Contemporary, Historical , Action/Adventure
Publicity Information:
amy.jdlit@gmail.com