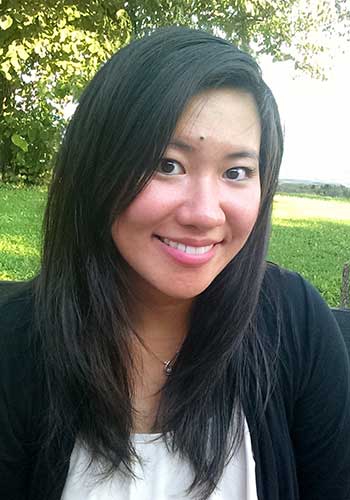 Gloria Chao
Gloria Chao is the critically acclaimed author of American Panda, Our Wayward Fate, and Rent a Boyfriend (Nov 10, 2020).
Her wayward journey to fiction included studying business at MIT, then becoming a dentist. Gloria was once a black belt in kung-fu and an avid dancer, but nowadays you can find her teaming up with her husband on the curling ice.
AMERICAN PANDA received four starred trade reviews, is a Junior Library Guild Selection and Indie's Next Pick, and is a Seventeen Magazine, Bustle, PopSugar, Chicago Public Library, and Paste Magazine Best YA Book of 2018.
Award(s) and Accolade(s):
Junior Library Guild Selection
Indie's Next Pick
YALSA 2019 Teens' Top Ten
Friends of American Writers' Young People's Literature Award
Amelia Bloomer List 2019
Illinois Reads 2019
YALSA Best Fiction for Young Adult Nominee
YALSA Quick Pick for Reluctant Young Readers Nominee
Booklist Best Debut YA Book of 2018
Bustle Best Young Adult Book of 2018
Seventeen Magazine Best YA Book of 2018
Paste Magazine Best Young Adult Novel of 2018
PopSugar Most Riveting YA Book of 2018
Chicago Public Library Best YA Book of 2018
Bank Street's Best Children's Books of 2018
Age Categories:
Young Adult
Genres:
Contemporary, Romance
Publicity Information:
https://gloriachao.wordpress.com/contact/