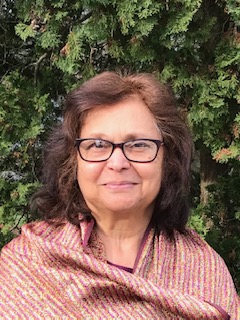 Farhana Zia
Farhana Zia is a critically acclaimed children's book author. Her stories blend humor and tradition, memories and contemporary moments.  A former elementary school teacher, she currently keeps busy writing, substitute teaching and taking leisurely walks in her neighborhood. Ms. Zia enjoys sharing her work with schools, libraries, book stores and other cultural and educational institutions.  Her book readings and interactive, lively presentations bring her audience up close and personal with the world of her characters  while creating  multicultural awareness and sensitivities in the young viewers.
Farhana Zia was born in Hyderabad, India and immigrated to the United States in 1967.   She lives in Massachusetts.
Her books can be purchased on Amazon. They are also available through her publishers (Lee and Low; Peachtree) and at bookstores.
Age Categories:
Chapter Book, Middle Grade, Picture Book, Young Adult
Publicity Information:
farhanazia@hotmail.com; hhrfdj@gmail.com; https://www.fziastories.com