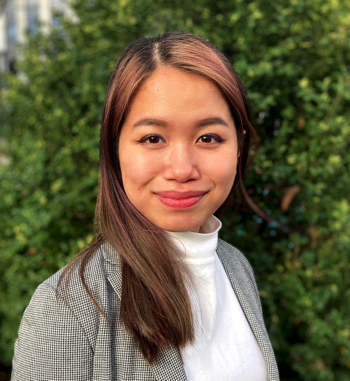 Debby Nguyen
Debby Nguyen studied Pharmacy and Data Science at Northeastern University, Boston. She is the fifth generation in her family to be involved in medicine and holds a deep reverence for the history of healthcare. While honoring her own heritage of Vietnamese traditional medicine, among other cultures, she hopes to inspire her readers to be inquisitive and informed of the medicine and wellness practices they incorporate into their lives. Debby is also a New York Times-featured poet and a passionate traveler.
Award(s) and Accolade(s):
New York Times Found Poem Contest Winner 2018
"Nguyen's debut book Pills, Teas, and Songs is an ode to the beautifully diverse tapestry that is humanity, and it will teach you more than you can imagine about the past, present, and future of medicine."
— Federica Bocco, Editor-in-Chief of The Tempest
"In Pills, Teas, and Songs, Debby Nguyen provides a well-written, in-depth look at the world of traditional medicine. It is a well-mastered work of research and knowledge that reveals the depth of her passion surrounding wellness and wellbeing."
— Jesutomisin Ipinmoye, Editor-in-Chief of the African Leadership University Editorial and Author of Windows
"The history of medical practices and the marketing of traditional medicines around the world might seem like a Ph.D. thesis for a medical researcher, inaccessible to the ordinary reader. But this is exactly the scope of Pills, Teas, and Songsand the purpose is to make those topics accessible to us all. This book leaves its reader with new perspectives on themselves, and others."
— Tino H. A. Bratbo, MAT, Library Specialist at Union County Library, NC.
"If you're fascinated by traditional health systems, and are looking to broaden your understanding, make room for Pills, Tea, and Songs on your bookshelf. Nguyen reexamines the cultural impacts such medicines and practices have had on societies while weaving her authentic, and much needed voice, into an often colonized field of study."
— Jenny Ahn, Ayurvedic Postpartum Doula and Co-founder of Sacred Roots Holistic Healing Cent
Publicity Information:
debbytnguyen@gmail.com