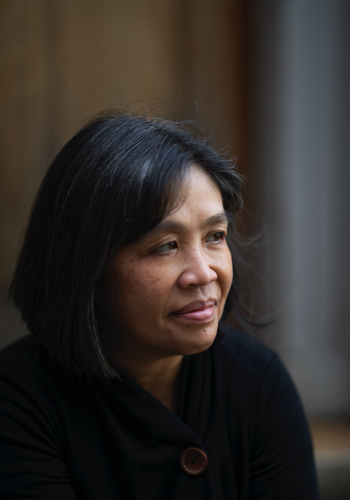 Betty Yee
Betty G. Yee was born and raised in Massachusetts. She spent much of her early life reimagining her favorite stories or writing sequels to them. 
Betty has been an elementary school teacher for over twenty years. When she's not teaching or writing, she enjoys traveling, bike riding, eating french fries and immersing herself in the words and worlds of other writers. She lives with her two bossy cats, Zara and Piper.
Her stories can be found in The Drum Literary Magazine, Hunger Mountain, Frost Fire Worlds, and RAZ Kids. She is the recipient of SCBWIs 2011 Multi-Cultural Works-In-Progress Grant. Gold Mountain is her first novel.
Award(s) and Accolade(s):
Recipient of SCBWI's 2011 Works-In-Progress grant.
Starred BOOKLIST review
May 2022 Editor's Pick of the month, HISTORICAL NOVEL SOCIETY
Age Categories:
Young Adult
Genres:
Contemporary, Fantasy, Historical, Mystery, Science Fiction
Publicity Information:
email: bgyeewriter@comcast.net