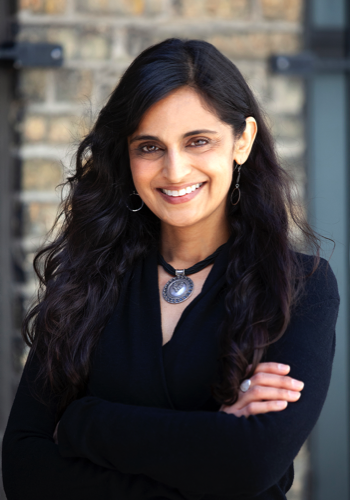 Anuradha D. Rajurkar
Anuradha D. Rajurkar is the recipient of the nationwide SCBWI Emerging Voices Award for her contemporary debut novel, American Betiya (Knopf Books for Young Readers |Penguin Random House, March 9, 2021). Born and raised in the Chicago area to South Asian immigrant parents, Anuradha earned two degrees from Northwestern University, and for many years had the joy of being a public school teacher by day, writer by night.
Nowadays, when she's not writing or reading, you can find Anuradha exploring the shores of Lake Michigan with her family, obsessing over her garden, watching old horror flicks with her son, or roguishly knitting sweaters without their patterns. She hopes her stories will inspire teens to embrace their unique identities and inner badass despite external pressures and expectations. American Betiya is her first novel.
Book Title(s):
American Betiya (Knopf Books for Young Readers | Penguin Random House, 2021)
Award(s) and Accolade(s):
Recipient of the nationwide Society of Children's Book Writers and Illustrators Emerging Voices Award for American Betiya.
Age Categories:
New Adult, Young Adult
Genres:
Contemporary, Horror, Mystery, Romance, Speculative
Publicity Information:
kkam@penguinrandomhouse.com (Kris Kam--publicist)