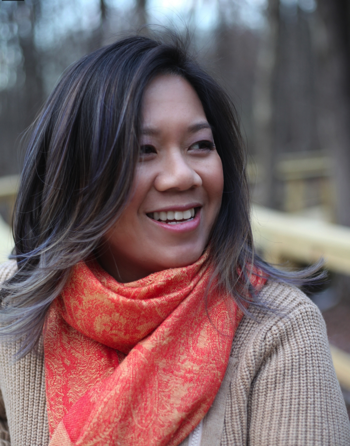 Andrea Wang
Andrea Wang is the APALA Honor award-winning author of The Nian Monster. Her recent picture book, Magic Ramen: The Story of Momofuku Ando, is a Junior Library Guild Selection and received the Sakura Medal, a Freeman Book Award Honor, and a starred review from School Library Journal. She has two books releasing in 2021: Watercress (a JLG Gold Standard Selection); and The Many Meanings of Meilan, her debut middle grade novel. Her work explores culture, creative thinking, and identity. She is also the author of seven nonfiction titles for the library and school market. Andrea holds an M.S. in Environmental Science and an M.F.A. in Creative Writing for Young People. She lives in the Denver area with her family.
Book Title(s):
The Nian Monster (Albert Whitman, 2016)
Magic Ramen: The Story of Momofuku Ando (little bee books, 2019)
Watercress (Neal Porter Books/Holiday House, 2021)
The Many Meanings of Meilan (Kokila Books/Penguin Young Readers, 2021)
Award(s) and Accolade(s):
2017-2018 Asian/Pacific American Award for Literature Picture Book Honor, 2020 Sakura Medal Picture Book Award Winner, 2019 Freeman Book Award Honorable Mention, Junior Library Guild Gold Standard Selection, Smithsonian Ten Best Children's Books of 2019, Center for the Study of Multicultural Children's Literature Best Books of 2019, 2020 CT Nutmeg Award nominee, 2021 Nevada Young Readers' Award nominee, 2020-2021 Washington Children's Choice Picture Book Award nominee, Publishers Weekly starred review (for The Nian Monster), School Library Journal Starred Review (for Magic Ramen).
Identity:
Chinese American
Age Categories:
Middle Grade, Picture Book
Genres:
Contemporary, Fantasy, Historical, Non-Fiction
Publicity Information:
AndreaWangBooks@gmail.com